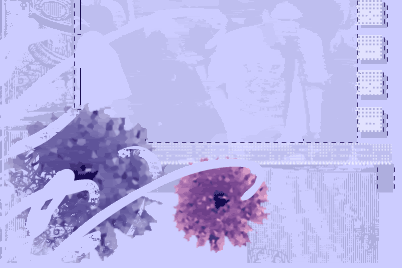 Sunday, July 20, 2008 |
15:29
Including the food you want to eat, but I'll save that for another time.


I've been on an Edward Norton films kick lately. They're all pretty old movies except for
'The Incredible Hulk'
but I've watched
'Fight Club'
, '
'American History X'
, and '25th Hour' in the last two days excluding 'Hulk' which was about three weeks ago.



Actually it kinda all started with 'Hulk' and then it went on to 'Fight Club' which I absolutely loved and cannot believe I missed out on watching such an awesome movie for so long until now. Ed Norton is unbelievable in his character and Brad Pitt's performance was simply riveting. I've already watched it almost half a dozen times already since last week and I can go on about this movie forever but I won't since it's Edward Norton and his movies that I wanted to concentrate on.



There are of course other movies like 'Death to Smoochy', 'The Italian Job', and 'The Illusionist' which are really good. I would really like to watch 'Primal Fear' which was Ed's breakout role and allowed him to do all the other great movies that followed. All of his performances so far have been nothing short of amazing and just so mesmerizing to witness. I've loved all of his movies that I've seen so far and aching to watch more of his older ones.


I've been an Ed Norton fan for a very long time already, way before Milo V., all the three Hughs that I go ape for, Russell Crowe and Christian Bale. He has always been the shiny actor's actor that I wished all actors could be. I think he was my first celebrity crush. Or maybe that title belongs to Johnny Depp.

Anyways, the point is that all his movies (or at least 90% of the time) have always surprised, intrigued, inspired and awed me. He has this aura of those smart, witty and charismatic people that they carry with them, which naturally attracts other people to them without you realizing it. He has managed to act in such a wide range of characters from a reformed Neo-Nazi skinhead, a DPD affected white collar worker, a children's show animal host, an illusionist, a Brit doctor, a green hulking superhero and a troubled cop including many others more in his wide ranging career thus far.

I never tire of watching him on screen and really don't care that other people can't understand why or how I can come to be a fan of this enigmatic man. I'm sure Ed Norton fans all over will concur.


There have always been actors and celebrity people who walk in and out of a person's obsessive compulsive life (or maybe that just applies to me). But Edward's status has never wavered and I am a firm fan and supporter of his works and whatever he does in his life. Most people know about his strict privacy life and really nothing much is known about what he does, what he eats, who he dates, which music he listens to, who he dislikes or likes. In spite of all the crazy and insane celebrity goings-on that can consume actors, he's always managed to maintain a level head and remain cool and calm.


I don't know
how he really deals with all the craziness that must sometimes take a toll on him but I really admire his guts in not falling into the whole celebrity business shit end of the stick. He has a new movie out later this year called 'Pride and Glory' which he co-stars with Colin Farrell and I must watch it. I know nothing about the movie except that Ed is in it and that is all I ever need to know about any film that has him in it.

Watch out for my dissertation on 'Fight Club' coming to a blog post near you. Very soon hopefully.

Give your piece of mind
|
Go back to main
Presently
Replay
Duffy
Katy Perry
Bookmarked
Online Manga - Bleach Exile
Love in the Time of Cholera by Gabriel García Márquez
Idiot Box
Bleach (Fillers)
America's Next Top Model (Cycle 11)
C.S.I. (Season 9)
CSI: Miami (Season 7)
CSI: New York (Season 5)
Dexter (Season 3)
Entourage (Season 5)
Friday Night Lights (Hiatus)
Gossip Girl (Season 2)
Greek (Season 2)
Heroes (Season 3)
House (Season 5)
Lost (Hiatus)
Monk (Season 7)
Prison Break (Season 4)
The Simpsons (Season 20)
Supernatural (Season 4)
Top Chef (Returning 12/11/08)
The Tudors (Hiatus)
Chain Bloggers
Adelynn
Alex
Alwin
Aziem
Azliza
CC
Cheesie
Connect Group
Daniel
Elaine
Hui Loo
Jeannie
Kenny Sia
Kimmy
Kit Mun
Melanie
Melissa
Nicole
Pui Yen
Scott Adams
Sharon
Veronica
Personal Pages
Bake, Cook & Food Blog
Dream Blog
deviantArt
Flickr
Photobucket
Threadless
YouTube
Daily Funnies
Go Fug Yourself
Joe Loves Crappy Movies
Multiplex Comic
Perez Hilton
Pink Is The New Blog
The Skinny Website
The Superficial
Television Without Pity
Theater Hopper
Zits Comic
Previously
pulling teeth
afternoon delight
hitch-hiking
marooned on an island
caring is creepy
quote me not
rinsed to repeat
as beginnings come
life stills
glory days
HerStory
December 2004
January 2005
February 2005
March 2005
April 2005
May 2005
June 2005
July 2005
August 2005
September 2005
October 2005
November 2005
December 2005
January 2006
February 2006
March 2006
April 2006
May 2006
June 2006
July 2006
August 2006
September 2006
October 2006
November 2006
December 2006
January 2007
February 2007
March 2007
April 2007
May 2007
June 2007
July 2007
August 2007
September 2007
October 2007
November 2007
December 2007
January 2008
February 2008
March 2008
April 2008
May 2008
June 2008
July 2008
August 2008
September 2008
Facebook Me
Virtual Album
Credits Due
Brushes from Surfstation
Photo from Free Foto
Photobucket



Resources
Greymatter
Movable Type

[miz graphics is not affiliated with the resources listed.]
Stalking Tools
Subscribe to
Posts [Atom]
>Online Casino
currently stalking