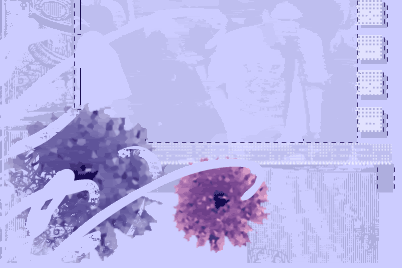 Monday, May 05, 2008 |
21:13
Just some general updates to get the niceties out of the way. I got my MacBook back unscathed and working fine, still guiltily and sadly unemployed, still baking and cooking like an old grandmum, visiting the gym almost every day, and trying to find various ways to spend my endless spare time.

So today's afternoon was a very pleasant change from the norm.



Neil Gaiman is in Melbourne for a few days for some book signings a
nd other events for those influential artists and authors type people. A few of us managed to book some seats at his free talk and book signing event that was held at the State Library of Victoria. It was quite a cozy hall and he read a bit from the yet to be released children's book 'The Graveyard Book'. I need to remind myself to get it when it's apparently going to be released in Australia sometime near Halloween which is very appropriate timing.



I regretted not taking pictures when he was reading but I didn't want to spoil the moment when the audience, which ranged from uni students to funky late twenties adults and more mature enthusiasts, was listening intently and attentively to Mr. Gaiman. After the reading, which he read from this beautiful manuscript with original illustrations that was displayed during the signing where we got to flip through it as well, was the Q & A session. It went quite alright and I never really thought of him as a quite humorous and witty person before today when he replied to some people dead-panned-ly but actually very funny manner and others with obscured curiosity, which got us all laughing, especially when the topic got to his children, in
particulate Maddy.


Soon after, was what all us people were there for; the book signing. Fans brought their favourite dog-eared, chewed up and battered Gaiman books, some their entire collection of The Sandman graphic novels, CDs and DVDs. After waiting in line for almost an hour since the signing started, my friend and I finally got to our turn. He was really polite and obligatory, not only for taking the time to carefully sign every single person's item personally; he doodled on my friend's 'American Gods' and 'Neverwhere', he actually paused and posed for two seconds to smile for the camera with me. In addition to signing my 'Anansi Boys' novel of course.


Let me just make it clear that he didn't do it for anyone else before my turn. Friends would take their friend's pictures with him signing but he didn't stop to take a proper photo like he did with me. I feel special. In a quite off-putting and arrogant way I know. But I need to gloat sometimes. My friend who took the photo apologizes for the blurness of the photo but you can clearly see him looking at the camera. I think he's probably one of the nicer, if not nicest, writer in person and when he blogs which is quite often and is very popular. I know I haven't been to many book signings as the only other book signing I've been to was Jeffrey Archer's one at Borders recently which was quite uneventful to say the least because I wanted to get a book for my mum who is quite a reader of his books. His signings went quite fast and though there weren't many people there, he talked for a bit only with the stragglers who bothered to stay and talk with him.

This is not a Jeff Archer bashing alright, I'm just trying to make a comparison between these two authors. I just think that Neil is more relatable and personable when he meets his fans. Hopefully this second visit for him won't be his last. For now, I will enjoy 'Anansi' and drift off into his unique imagination that can only be Neil's.

Presently
Replay
Duffy
Katy Perry
Bookmarked
Online Manga - Bleach Exile
Love in the Time of Cholera by Gabriel García Márquez
Idiot Box
Bleach (Fillers)
America's Next Top Model (Cycle 11)
C.S.I. (Season 9)
CSI: Miami (Season 7)
CSI: New York (Season 5)
Dexter (Season 3)
Entourage (Season 5)
Friday Night Lights (Hiatus)
Gossip Girl (Season 2)
Greek (Season 2)
Heroes (Season 3)
House (Season 5)
Lost (Hiatus)
Monk (Season 7)
Prison Break (Season 4)
The Simpsons (Season 20)
Supernatural (Season 4)
Top Chef (Returning 12/11/08)
The Tudors (Hiatus)
Chain Bloggers
Adelynn
Alex
Alwin
Aziem
Azliza
CC
Cheesie
Connect Group
Daniel
Elaine
Hui Loo
Jeannie
Kenny Sia
Kimmy
Kit Mun
Melanie
Melissa
Nicole
Pui Yen
Scott Adams
Sharon
Veronica
Personal Pages
Bake, Cook & Food Blog
Dream Blog
deviantArt
Flickr
Photobucket
Threadless
YouTube
Daily Funnies
Go Fug Yourself
Joe Loves Crappy Movies
Multiplex Comic
Perez Hilton
Pink Is The New Blog
The Skinny Website
The Superficial
Television Without Pity
Theater Hopper
Zits Comic
Previously
usurper of my reality
voyeuristic living
outside in looking glass
darkly daring drama
feet first
the films you want to watch
pulling teeth
afternoon delight
hitch-hiking
marooned on an island
HerStory
December 2004
January 2005
February 2005
March 2005
April 2005
May 2005
June 2005
July 2005
August 2005
September 2005
October 2005
November 2005
December 2005
January 2006
February 2006
March 2006
April 2006
May 2006
June 2006
July 2006
August 2006
September 2006
October 2006
November 2006
December 2006
January 2007
February 2007
March 2007
April 2007
May 2007
June 2007
July 2007
August 2007
September 2007
October 2007
November 2007
December 2007
January 2008
February 2008
March 2008
April 2008
May 2008
June 2008
July 2008
August 2008
September 2008
Facebook Me
Virtual Album
Credits Due
Brushes from Surfstation
Photo from Free Foto
Photobucket



Resources
Greymatter
Movable Type

[miz graphics is not affiliated with the resources listed.]
Stalking Tools
Subscribe to
Posts [Atom]
>Online Casino
currently stalking