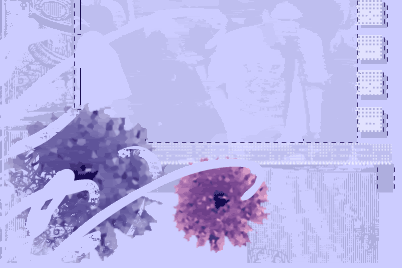 Thursday, November 22, 2007 |
15:01
Man. I can hardly believe it. It's done. I'm done. With university. With all that crap and shit that I've been harping on about for the longest time already. It's finally over.

And that's when it begins.
It almost feels as if my life is putting on the brakes. Just for a second and then I get shot straight back out again into the real world just when I was getting comfortable in my cozy shell of this miniature world which I had enclosed myself in for the past two weeks when I was sitting for my exams and preparing for them.
Apparently I forgot about the outside world for a while there until I realised that I actually am still employed part time with the Dr. Wood Mind Challenge team in Melbourne. I'm returning to selling KCs and other puzzle games tomorrow at Myer Chadstone for a seven hours pitching our products to kiddies and parents alike. And I'll be doing it again on Saturday as well. That's fourteen hours of sales pitching man. Good golly, that's like XXX AUD in just two days. But I'm gonna be beat by end of Saturday so don't be too happy for me. Yet.

It would be nice to get back into the real world out there after being cooped up for so long. There's that Tasmania trip which I'm leaving for on Monday for six day so that should be good. There's about a million things buzzing in my mind right now but it's too strenuous on me to sort them out all now. My mind feels like it just got submerged in a bath of cold water and its too numb to function properly seeing as how it's still in there.

I wish I'd have captured a snap shot of myself at that moment when I handed in the last (hopefully) exam paper of my university life today. Then add a some tint and Photoshop effects here and there and voila, presto, it's still life as exams can only create.

Anywhos, I really need to take a breather or a nap for a while before I crash all over the place. Will be here if you need me. Not going anywhere for the moment. And neither is my brain.
Oh and in other parts of the world, Happy Thanksgivin
g Day to those who celebrate the day of roasting a whole turkey with stuffing, pumpkin pie, mashed taters, apple cider, and cranberry sauce. I believe the day is to celebrate the day of giving thanks for the harvest during those olden and medieval days or lore and yodelling and whatnots. After several centuries of desensitizing, it seems to be more of a celebration to eat turkey and gorge on lots of food. Or I could be just a tad bit insensitive to other people's traditions.


What do you think, Mr. Gobble?
Anyway seeing as how I've been posting up quite regularly some yummylicious looking guys, here's the latest boy toy in the growing collection.


The very delectable David Anders.

If you don't already know or refuse to catch up to Heroes, he's just one half of the gorgeous pair of heroes out to save the world, one shirtless bod at a time. Man, I miss my weekly dose of half naked Milo. Damn you, Tim! Bring back Milo!

Sunday, November 11, 2007 |
23:02
Concentration slowly ebbing away as the seconds wind down to the last of my university laden stress life and work.

The stress has not gotten the better of me yet to fully realise my potential to push myself further than I have ever got to.

I shouldn't say I'm bored but I am. Taxation Law has yet to get my brain cells shifting and moving. Maybe I'm just not cut out for the ATO or any tax office for that matter.


Not just another pretty boy.

Yeah this is what I do with my precious studying time. FNL is back in a big way and so was Heroes last week. What am I to do with myself?


And just because.


I heart this dude. Even better when he's shirtless.

My blog is turning into a veritable treasure trove of hot guys with clothes waiting to be torn off them.

Must return to books-sans-pretty-boys-and-hot-shirtless-dudes. I need healing.

Sunday, November 04, 2007 |
19:26
I had a thought while taking a longer than usual shower today.

What happened to my overzealous energy and crazy insane mood swings to push myself to study, which I used to have during my high school days and that one matriculation year of intensive maddeningly difficult periods of brain cracking and head stomping?

I kind of miss those old days of staying up till late studying in my room with the dogs barking sometimes at 2 in the morning or getting up at 4 am to study before the test at 8 in school.

I need to regain that zealousness and insanity of driven kiasu-ness that got me through high school safe and sound.

Hey, at least I came out fine. That's more than I can say for Calvin who barely survived being a kid. At least he had Hobbes around to keep him in and out of trouble. In school and in the big bag world which didn't understand him.


I need that drive again if I am ever going to survive the last grueling semester of my university life.

Presently
Replay
Duffy
Katy Perry
Bookmarked
Online Manga - Bleach Exile
Love in the Time of Cholera by Gabriel García Márquez
Idiot Box
Bleach (Fillers)
America's Next Top Model (Cycle 11)
C.S.I. (Season 9)
CSI: Miami (Season 7)
CSI: New York (Season 5)
Dexter (Season 3)
Entourage (Season 5)
Friday Night Lights (Hiatus)
Gossip Girl (Season 2)
Greek (Season 2)
Heroes (Season 3)
House (Season 5)
Lost (Hiatus)
Monk (Season 7)
Prison Break (Season 4)
The Simpsons (Season 20)
Supernatural (Season 4)
Top Chef (Returning 12/11/08)
The Tudors (Hiatus)
Chain Bloggers
Adelynn
Alex
Alwin
Aziem
Azliza
CC
Cheesie
Connect Group
Daniel
Elaine
Hui Loo
Jeannie
Kenny Sia
Kimmy
Kit Mun
Melanie
Melissa
Nicole
Pui Yen
Scott Adams
Sharon
Veronica
Personal Pages
Bake, Cook & Food Blog
Dream Blog
deviantArt
Flickr
Photobucket
Threadless
YouTube
Daily Funnies
Go Fug Yourself
Joe Loves Crappy Movies
Multiplex Comic
Perez Hilton
Pink Is The New Blog
The Skinny Website
The Superficial
Television Without Pity
Theater Hopper
Zits Comic
Previously
usurper of my reality
voyeuristic living
outside in looking glass
darkly daring drama
feet first
the films you want to watch
pulling teeth
afternoon delight
hitch-hiking
marooned on an island
HerStory
December 2004
January 2005
February 2005
March 2005
April 2005
May 2005
June 2005
July 2005
August 2005
September 2005
October 2005
November 2005
December 2005
January 2006
February 2006
March 2006
April 2006
May 2006
June 2006
July 2006
August 2006
September 2006
October 2006
November 2006
December 2006
January 2007
February 2007
March 2007
April 2007
May 2007
June 2007
July 2007
August 2007
September 2007
October 2007
November 2007
December 2007
January 2008
February 2008
March 2008
April 2008
May 2008
June 2008
July 2008
August 2008
September 2008
Facebook Me
Virtual Album
Credits Due
Brushes from Surfstation
Photo from Free Foto
Photobucket



Resources
Greymatter
Movable Type

[miz graphics is not affiliated with the resources listed.]
Stalking Tools
Subscribe to
Posts [Atom]
>Online Casino
currently stalking