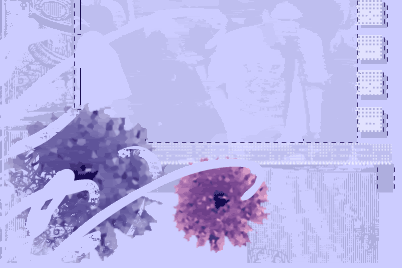 Monday, March 31, 2008 |
10:51
Another month long MIA/sabbatical/return-from-the-dead post from this here li'l blog o' mine. Sigh. Really there's just not been anything much going on that I can purposefully blog about. Though some would argue that anything would be worth blogging about even if it's just something as it would be better than nothing. I'm just doing my obligated duty to keep this site floating amidst an almost dead site from drowning deeper into oblivion.


Anywhos. The real reason I'm here today at the end of the month, not only to resuscitate my blog, but for an actual, purposeful and real reason.


Last night Maroon 5 descended upon Melbourne at the Rod Laver Arena for their live concert of their world tour. Yes, those same dudes that brought you funky love ballads and addictive sounding songs a few years ago and who are now back.


Truthfully I really found their latest album better than their last one even though some people may beg to differ. There is a definite different feel and more mature tone to the album and their sound just feels like they've grown up since their first album. The songs sound a lot better and the lyrics are just spot on especially when you have someone like Adam Levine on vocals to carry the words.


So we arrived at the show, (V and I), slightly later than we had intended to because of the freaking trams being packed with Maroon 5 fans that not even a size 0 model could have squeezed herself into. Nonetheless, after almost twenty minutes waiting, which we could have gotten there faster on foot if we didn't wait, we managed to arrive there among the throngs of people already amped and ready to see M5.


We barely made it to catch the last two or three songs performed by Brandi Carlile who was one of the two opening acts. She had a really good voice but I think everyone was just really more interested and invested into when Maroon 5 was going to come on stage and not really focused on her performance albeit a really good one, I'm sure.


The next opening act was OneRepublic. Yeah, those other dudes who crooned 'Apologize' and 'Stop and Stare' that have been played to death on radio. They were quite intense and the main vocalist seemed like he was channeling Maksim Mrvica when he was on the piano. Awesome performance with the aforementioned two songs which the audience sang along too and just overall great job getting the crowd riled up.


And finally, the main course arrived in the form of the opening song 'Little of your time' which was my favourite song of the night. That song is stuck in my head right now and it was a great upbeat start to their performance. The full set list of songs can be read in this Maroon 5 fan blog and also the other reviews of their performances in Perth and Singapore.


Back to Adam, he was just schmoozing and oozing sex appeal throughout the night and in every song you can see his passion show so intimately. The man was on fire! He more or less stole the show and had the ladies screaming and aching for more Levine love throughout and long after the show was over. His shirt looked quite tight and I kept thinking that he was going to rip it off and toss it to the crowd below at any moment. Alas, it was just wishful thinking.

The camera was almost always focused on him the entire time, not that I'm complaining, and the big screen TVs captured every emotion on his face. The stage was really well done up and the entire stadium was nearly packed to the brim with fans. The lighting effects was really good and beautiful but I can't say too much about the sound system because there were a few instances in certain songs where the music and bass overshadowed Adam's luminescent voice.

Halfway through 'Won't Go Home Without You' Adam had the audience take out our mobiles and wave in the air with the lights dimmed down really low. The effect was really beautiful and serene with everyone just enjoying the moment of being enveloped in the darkness amidst the soft shining glow and Adam's mesmerising voice. That was probably one of the main highlights of the evening aside from his rather cute attempt at stand-up comedy.



Oh, I forgot to mention one crucial thing, which if not for that I wouldn't even be writing this right now. The whole thing actually planned itself out just one week ago. I originally had no intention of going to this show but I managed to stumble onto a pair of tickets on eBay and the lovely lady sold them to me at original cost. Our seats were really quite good as it was near to the floor area but situated on the tiered seats where we basically could see everything from the stage to the back of the stadium. And of course soaking in all the Adam awesomeness as much as we can for 90 AUD tickets each.



Overall, I have to say it was a very enjoyable show even though it was definitely way too short for my liking and would have wished to see them play for another half hour at least because just as we were getting into 'She will be loved' they had to go. We thought that they were going to return but the lights went on and we were basically just went "pfft"! In any case, Maroon 5 is a great live performing band who know how to play to the crowd and get you riveted and excited throughout their show. I would definitely attend another of their shows again but only if they play for a full 2 hours plus at least a three or five songs encore.


A solid 8.8/10. I was on a perpetual high since last night but the feeling's dissipating now enough for me to calmly regale you with this overdue update.

Presently
Replay
Duffy
Katy Perry
Bookmarked
Online Manga - Bleach Exile
Love in the Time of Cholera by Gabriel García Márquez
Idiot Box
Bleach (Fillers)
America's Next Top Model (Cycle 11)
C.S.I. (Season 9)
CSI: Miami (Season 7)
CSI: New York (Season 5)
Dexter (Season 3)
Entourage (Season 5)
Friday Night Lights (Hiatus)
Gossip Girl (Season 2)
Greek (Season 2)
Heroes (Season 3)
House (Season 5)
Lost (Hiatus)
Monk (Season 7)
Prison Break (Season 4)
The Simpsons (Season 20)
Supernatural (Season 4)
Top Chef (Returning 12/11/08)
The Tudors (Hiatus)
Chain Bloggers
Adelynn
Alex
Alwin
Aziem
Azliza
CC
Cheesie
Connect Group
Daniel
Elaine
Hui Loo
Jeannie
Kenny Sia
Kimmy
Kit Mun
Melanie
Melissa
Nicole
Pui Yen
Scott Adams
Sharon
Veronica
Personal Pages
Bake, Cook & Food Blog
Dream Blog
deviantArt
Flickr
Photobucket
Threadless
YouTube
Daily Funnies
Go Fug Yourself
Joe Loves Crappy Movies
Multiplex Comic
Perez Hilton
Pink Is The New Blog
The Skinny Website
The Superficial
Television Without Pity
Theater Hopper
Zits Comic
Previously
usurper of my reality
voyeuristic living
outside in looking glass
darkly daring drama
feet first
the films you want to watch
pulling teeth
afternoon delight
hitch-hiking
marooned on an island
HerStory
December 2004
January 2005
February 2005
March 2005
April 2005
May 2005
June 2005
July 2005
August 2005
September 2005
October 2005
November 2005
December 2005
January 2006
February 2006
March 2006
April 2006
May 2006
June 2006
July 2006
August 2006
September 2006
October 2006
November 2006
December 2006
January 2007
February 2007
March 2007
April 2007
May 2007
June 2007
July 2007
August 2007
September 2007
October 2007
November 2007
December 2007
January 2008
February 2008
March 2008
April 2008
May 2008
June 2008
July 2008
August 2008
September 2008
Facebook Me
Virtual Album
Credits Due
Brushes from Surfstation
Photo from Free Foto
Photobucket



Resources
Greymatter
Movable Type

[miz graphics is not affiliated with the resources listed.]
Stalking Tools
Subscribe to
Posts [Atom]
>Online Casino
currently stalking