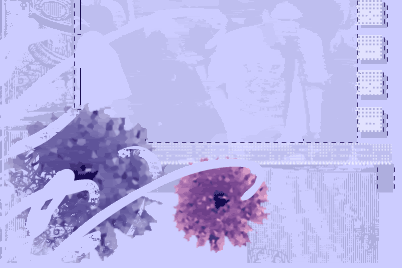 Sunday, October 15, 2006 |
16:29
My day started out unusually early with waking up at 7 and then immediately getting into Ekiden at 8 after a quick breakie. What is Ekiden you ask? It's basically a marathon
relay
race which originated from Japan and was brought over to IH a few years back by a few Japanese girls to begin an annual tradition of running for friendship.

There were approximately around 40 runners and powerwalkers involved in it starting from IH till St. Kilda beach with the option of doing 5, 10 or 20 km according to your preference or stamina if you like. I did the first 5 km leg from IH till La Trobe Street in the city but involved taking a longer route through Grattan Street and passing REB. The run basically consisted of a group of five to six runners at each of the eight legs in total. It was fun, exhausting and a good experience to go for even though I was easily outrun by the more seasoned runners who jogs daily at Princes Park.

Emo rant on the way soon. Be warned.

So finished my run half an hour later and returned to IH at around quarter past nine where I didn't return to sleep which I should've gotten now that I've thought of it in hindsight. An hour and half later my self help duty beckoned and it was another 3 hours before I got to rest my weary body again. And all this before 2!

If this keeps up I'll collapse before I even get to step into the REB next month for my first exam. DFO shopping was not as satisfying as I thought it could've been but I still got six pieces of clothing nonetheless and spent under $35 in total. Retail therapy is still the best kind of therapy any person will need in their lifetime.

The weather is cooling down once again and I am not missing the hot streak at all. Blame the cold-blooded creature in me for not abling to withstand the heat and perspiring part that comes with it.

With the passing of the Valedictory Dinner last Thursday, I began to form my own reflections on IH and all the events and goings-on and drama that ensued during the time that I've been here so far. In less than one year even. Can you imagine the emotional drama and trauma that I would have to endure if I stayed on next year. Not a pretty sight to behold or think even.

From some midly intense drama tango-ing, untangling muddled and confused feelings, getting embroiled in a little IH political controversy, several unpleasant criminal intentions bubbling at the surface and even a small fire, all add up to a rather eventful, interesting and memorable year in IH. It's like a condensed version of being a senior in a US high school, except without the typical bitchings and promiscious behaviour. Oh wait, I take it back. IH does resemble the typical US high school experience except with a lot of Malaysian flavour added to it and set in an Australian environment.

From O-Week (sleepless nights and endless fun), IH Ball (hook-ups and cam-whoring), Booze Cruise (as the name implies; passing out, puking over the boat, and "happy" people), SWOTVAC (the tutorial rooms still have a lingering post-exam smell), Cafe International, Dutch and Jamaican National Nights (weed and prostitutes aplenty), IH Play, Commencement and Winter Dinners, Valedictory Dinner, and a multitude of other IH events and activities to be cherished during my time here. Then there're of course the sports events that play a big part in college life, from footy (which I "played" in two games), soccer (guys team came in 2nd), badminton (trumped Trinity to become intercollegiate champions), volleyball (won it as well), rowing (did quite dismally attributed to the tiny Asian syndrome), and the recently completed Ekiden.

Inevitably all this will end all too soon for me. There's a bitter-sweetness attached to this leaving business but I really hope this will be for the better at least. Not the best as nothing is ever perfect. I can't believe that I'll be leaving this place in about month plus time. I know that I can always come back for a visit but how often can that be. Most ex-IH-ers have moved on with their non-IH life and are getting involved in other stuff notwithstanding their previous dedication and contribution to IH.

I guess the thing that I have difficulty most separating myself away from IH is the people that I've grown to become attached to and develop a different kind of closeness that cannot possibly be replicated anywhere else. The college experience has allowed me to see the world in a whole new perspective yet able to retain my own self; attitude, behaviour and all. Not many people would have the opportunity to live in a college environment where dining with hundred plus people, living with hundred plus people, and having your life literally exposed and sometimes scrutinised by hundred plus people have become the norm and is accepted willfuly by everyone. Being surrounded by different types of people from various backgrounds, ethnicities, and culture on a daily basis is also a challenge but an enjoyable and often enriching reality to remember and cherish. People that I initially had reservations towards to but then became some of my closest friends here, friends whom I thought were but revealed themselves differently in layers, and settling in comfortably with a select group of people but not limiting myself exclusively from others as well.

With the closing of one door, a window opens; so goes the old saying. Perhaps living independently from IH instead of being surrounded in the comfort of being provided your meals and not having to do dishes or clean the bathroom will be a new and fresh experience to chalk up in my precious memory life bank.

Anyway, the last general meeting (GM) is on tonight with the highlight being O-week auditions. Should be fun and an interesting night for all who attend despite its lateness in timing and sometimes distractions culminating in delays and nonsense ramblings occuring.

Good day and good night.

Give your piece of mind
|
Go back to main
Presently
Replay
Duffy
Katy Perry
Bookmarked
Online Manga - Bleach Exile
Love in the Time of Cholera by Gabriel García Márquez
Idiot Box
Bleach (Fillers)
America's Next Top Model (Cycle 11)
C.S.I. (Season 9)
CSI: Miami (Season 7)
CSI: New York (Season 5)
Dexter (Season 3)
Entourage (Season 5)
Friday Night Lights (Hiatus)
Gossip Girl (Season 2)
Greek (Season 2)
Heroes (Season 3)
House (Season 5)
Lost (Hiatus)
Monk (Season 7)
Prison Break (Season 4)
The Simpsons (Season 20)
Supernatural (Season 4)
Top Chef (Returning 12/11/08)
The Tudors (Hiatus)
Chain Bloggers
Adelynn
Alex
Alwin
Aziem
Azliza
CC
Cheesie
Connect Group
Daniel
Elaine
Hui Loo
Jeannie
Kenny Sia
Kimmy
Kit Mun
Melanie
Melissa
Nicole
Pui Yen
Scott Adams
Sharon
Veronica
Personal Pages
Bake, Cook & Food Blog
Dream Blog
deviantArt
Flickr
Photobucket
Threadless
YouTube
Daily Funnies
Go Fug Yourself
Joe Loves Crappy Movies
Multiplex Comic
Perez Hilton
Pink Is The New Blog
The Skinny Website
The Superficial
Television Without Pity
Theater Hopper
Zits Comic
Previously
wisdom within
zzz-less
sappy tall tale
jet, set, go
love and loathing in somerset
dressed up story
zoned out within
quarks of light and sparkly bits
ugly farce hiding
down and under the weather
HerStory
December 2004
January 2005
February 2005
March 2005
April 2005
May 2005
June 2005
July 2005
August 2005
September 2005
October 2005
November 2005
December 2005
January 2006
February 2006
March 2006
April 2006
May 2006
June 2006
July 2006
August 2006
September 2006
October 2006
November 2006
December 2006
January 2007
February 2007
March 2007
April 2007
May 2007
June 2007
July 2007
August 2007
September 2007
October 2007
November 2007
December 2007
January 2008
February 2008
March 2008
April 2008
May 2008
June 2008
July 2008
August 2008
September 2008
Facebook Me
Virtual Album
Credits Due
Brushes from Surfstation
Photo from Free Foto
Photobucket



Resources
Greymatter
Movable Type

[miz graphics is not affiliated with the resources listed.]
Stalking Tools
Subscribe to
Posts [Atom]
>Online Casino
currently stalking