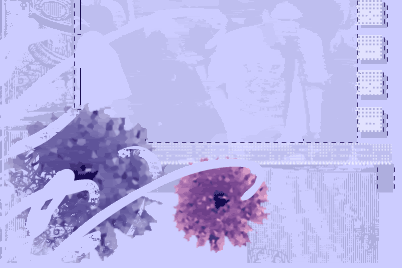 Monday, May 09, 2005 |
21:26
Hmm. Today was a filled with mixed emotions. On one hand, I feel slightly headily happy and the other I feel empty where there's supposed to be a roller coaster ride of emotions.

Well, I watched two movies today being "Garden State" and "The Adventures of Priscilla, Queen of the Desert".

One of the worst things that can happen when you anticipate watching a movie too much for being good and fantastic and so original is when you actually watch it. Sad to say, but that is basically what happened to me when I finally got round to watching Garden State. It wasn't the best movie ever in my opinion nor was is the worst. It just wasn't as engaging and emotional driven as "Eternal Sunshine of the Spotless Mind" was. Maybe I should lower my expectations of future anticipated movies before I watch it. That way I wouldn't have to feel so sad and disappointed that it didn't turn out as well as I thought it would. It was not as emotionally charged as Eternal because sometimes I just felt slightly disconnected from the movie characters. I don't know. Maybe the storyline just wasn't the most interesting or the best one. It was bland. Plain and simply put. The best thing of the movie was probably its smooth, gorgeous and beautiful soundtrack. The music was just practically lulling to me. I'm in the midst of trying to download most of the songs from the movie as I can or else I might just be tempted enough to get the official soundtrack from the music store. Wow. Go me. I'm supporting originally produced soundtracks. Overall, I'd give the movie a 6 out of 10.

The second movie of the day was strongly recommended by the cousin. And so, I watched it despite its off and odd title and also a story surrounding a drag queen Hugo Weaving, more well known for his portrayals of Mr. Smith from the Matrix and Elrond from The Lord of the Rings. Suffice to say, it was not a bad watch after all. It was funny, quirky and really quite raw in its portrayal of men dressing up as women and what they had to go through in a conservative society where the norm means men dressing up as men and women dressing up as women. This movie deserves a 7 out of 10 for being refreshing and different.

Next up on my list is De-Lovely and Cabaret. Both being musicals except the former is the more recent while the latter is

the

original musical that started musicals like Moulin Rouge and Chicago.

That's it. News relating to my real life has me not cleaning up the books still sprawled on my desk and not tidying up my closet again.

Give your piece of mind
|
Go back to main
Presently
Replay
Duffy
Katy Perry
Bookmarked
Online Manga - Bleach Exile
Love in the Time of Cholera by Gabriel García Márquez
Idiot Box
Bleach (Fillers)
America's Next Top Model (Cycle 11)
C.S.I. (Season 9)
CSI: Miami (Season 7)
CSI: New York (Season 5)
Dexter (Season 3)
Entourage (Season 5)
Friday Night Lights (Hiatus)
Gossip Girl (Season 2)
Greek (Season 2)
Heroes (Season 3)
House (Season 5)
Lost (Hiatus)
Monk (Season 7)
Prison Break (Season 4)
The Simpsons (Season 20)
Supernatural (Season 4)
Top Chef (Returning 12/11/08)
The Tudors (Hiatus)
Chain Bloggers
Adelynn
Alex
Alwin
Aziem
Azliza
CC
Cheesie
Connect Group
Daniel
Elaine
Hui Loo
Jeannie
Kenny Sia
Kimmy
Kit Mun
Melanie
Melissa
Nicole
Pui Yen
Scott Adams
Sharon
Veronica
Personal Pages
Bake, Cook & Food Blog
Dream Blog
deviantArt
Flickr
Photobucket
Threadless
YouTube
Daily Funnies
Go Fug Yourself
Joe Loves Crappy Movies
Multiplex Comic
Perez Hilton
Pink Is The New Blog
The Skinny Website
The Superficial
Television Without Pity
Theater Hopper
Zits Comic
Previously
esca-pants
like heaven
wedding and a lot of pounds
i swear
baby times
day of contentment
x is for . . .
just reminiscing
yellow submarine
hypocrites are all around us
HerStory
December 2004
January 2005
February 2005
March 2005
April 2005
May 2005
June 2005
July 2005
August 2005
September 2005
October 2005
November 2005
December 2005
January 2006
February 2006
March 2006
April 2006
May 2006
June 2006
July 2006
August 2006
September 2006
October 2006
November 2006
December 2006
January 2007
February 2007
March 2007
April 2007
May 2007
June 2007
July 2007
August 2007
September 2007
October 2007
November 2007
December 2007
January 2008
February 2008
March 2008
April 2008
May 2008
June 2008
July 2008
August 2008
September 2008
Facebook Me
Virtual Album
Credits Due
Brushes from Surfstation
Photo from Free Foto
Photobucket



Resources
Greymatter
Movable Type

[miz graphics is not affiliated with the resources listed.]
Stalking Tools
Subscribe to
Posts [Atom]
>Online Casino
currently stalking