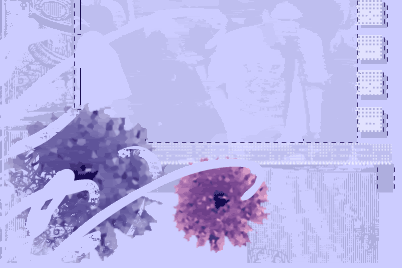 Thursday, June 01, 2006 |
01:04
SWOT VAC had officially begun four days ago but it would be almost a week for me from tomorrow as I had ended all my classes or lectures or tutorials that I was obligated to attend last Thursday.

It's been going fairly alright and interesting on my part. Did some soul searching, started on a new book, revised most of the lectures that I had neglected and had been intending to do so for some time, watched a movie, randomly joined study groups in the library and dining hall, and indulged in some dodgy gossiping and secret-revealing conversations.

Though not as scandalous or vivacious as it may sound, it was indeed a refreshing change from the constant and monotonous subject discussion of CAPM, Calls and Puts, Imputation Credit, WACC, and a multitude of other various Finance abbreviations being thrown around. It's come to that point where I actually feel really comfortable talking about my crushes; past, present and possibly future ones, without actually blushing to the limit where my cheeks actually feel hot to the touch. I finally got the courage to talk about my latest most embarrassing and traumatising dream to date, revealed my secret crush of the past two or three months, but have not admitted to the fact that I may or may not like this specific other guy because I'm not sure if he does anymore. And I'm pretty certain that he has moved on.

Nothing new there.

So moving on to the next topic of the general public's interest. X-Men 3. Watched it on Tuesday night at Hoyts at Melbourne Central with a group of people which consisted of a ratio of 2:3 girls to guys. It was my first cinema watching outing in the land down under and I was pleasantly surprised by how comfortable and cool the place was. The popcorn salty no doubt but it was a relatively more relaxing atmosphere as compared to back home where there'd be screaming kids along the aisles and handphones ringing incessantly throughout the movie. I don't think there was even an advertisment reminding us to switch our handphones off or put it on silent mode and I managed to get through the movie smoothly with no jarring ringing interruptions in my ears. Except for an ex IH-er who's apparently a fervent Wolverine fan who randomly hooted at Halle Berry everytime she appeared and held those disposable wooden chopsticks between his fingers ala Wolverine with his claws extende, and waved them in the air whenever Logan killed an enemy or generally did or said something cool.

I generally thought that the third installment of the X-Men franchise could have been a lot better considering that there was so much they could do with the abundance of character development; new and old, in the movie. I morosely lament the omission of what could have been an awesome cameo appearance of Gambit but it probably was for the best anyway because he wouldn't really have much to do in the movie as like the rest of the cast except for Logan, Ororo, and Hank McCoy. I don't want to spoil the movie for the ones who have not had the chance to watch it yet but do listen to everyone else. Stay for after the credits. It isn't that big of a deal to me but it does hint at a rather forthcoming idea.

The movie outing was probably the biggest thing to happen to me or here since I've arrived and done anything else outside of IH. That's how much my life has descended into the doldrums with the impending doom of the exams looming over my head. Stress levels high and rising with every passing day. Getting free chocolates at breakfast this week helps boost one's enthusiasm a bit but it just doesn't helps you dig your way through to getting an average of H1 does it? Maybe. We hope so.

Pancakes for breakfast at 9 later. Hoorah.

Give your piece of mind
|
Go back to main
Presently
Replay
Duffy
Katy Perry
Bookmarked
Online Manga - Bleach Exile
Love in the Time of Cholera by Gabriel García Márquez
Idiot Box
Bleach (Fillers)
America's Next Top Model (Cycle 11)
C.S.I. (Season 9)
CSI: Miami (Season 7)
CSI: New York (Season 5)
Dexter (Season 3)
Entourage (Season 5)
Friday Night Lights (Hiatus)
Gossip Girl (Season 2)
Greek (Season 2)
Heroes (Season 3)
House (Season 5)
Lost (Hiatus)
Monk (Season 7)
Prison Break (Season 4)
The Simpsons (Season 20)
Supernatural (Season 4)
Top Chef (Returning 12/11/08)
The Tudors (Hiatus)
Chain Bloggers
Adelynn
Alex
Alwin
Aziem
Azliza
CC
Cheesie
Connect Group
Daniel
Elaine
Hui Loo
Jeannie
Kenny Sia
Kimmy
Kit Mun
Melanie
Melissa
Nicole
Pui Yen
Scott Adams
Sharon
Veronica
Personal Pages
Bake, Cook & Food Blog
Dream Blog
deviantArt
Flickr
Photobucket
Threadless
YouTube
Daily Funnies
Go Fug Yourself
Joe Loves Crappy Movies
Multiplex Comic
Perez Hilton
Pink Is The New Blog
The Skinny Website
The Superficial
Television Without Pity
Theater Hopper
Zits Comic
Previously
yes, i'm still here
gender-fiable
atmospheric circus acts
hurrying up life
utterly crashing forwards
ozzie in the making
wrongly satiated
t'was the night before
rippling effects
jitters among other things
HerStory
December 2004
January 2005
February 2005
March 2005
April 2005
May 2005
June 2005
July 2005
August 2005
September 2005
October 2005
November 2005
December 2005
January 2006
February 2006
March 2006
April 2006
May 2006
June 2006
July 2006
August 2006
September 2006
October 2006
November 2006
December 2006
January 2007
February 2007
March 2007
April 2007
May 2007
June 2007
July 2007
August 2007
September 2007
October 2007
November 2007
December 2007
January 2008
February 2008
March 2008
April 2008
May 2008
June 2008
July 2008
August 2008
September 2008
Facebook Me
Virtual Album
Credits Due
Brushes from Surfstation
Photo from Free Foto
Photobucket



Resources
Greymatter
Movable Type

[miz graphics is not affiliated with the resources listed.]
Stalking Tools
Subscribe to
Posts [Atom]
>Online Casino
currently stalking